The main event for today was to visit The Morgan Library & Museum, a place I've found in one of the guide books I borrowed at the library before I left home. This really is a "must see" for any book lover visiting New York!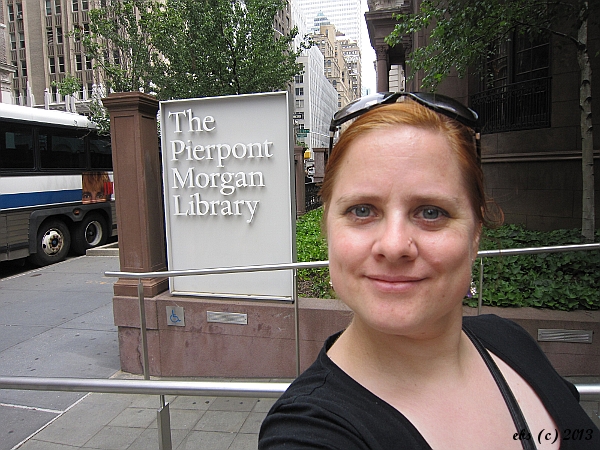 Though there's a gallery here as well, it was Pierpont Morgan's library that was my main interest. It's such a beautiful place, with lots of old books, and beautiful room!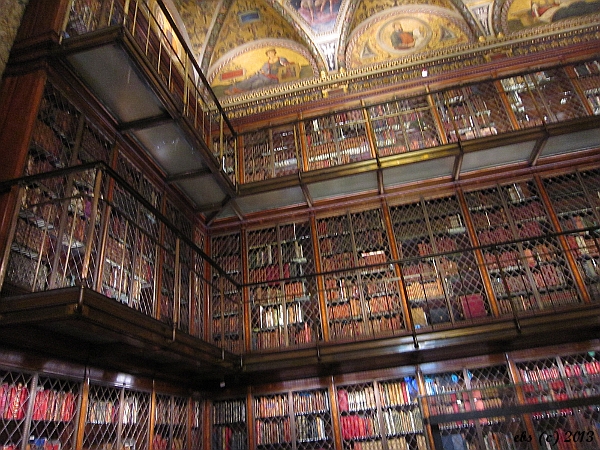 After having had a look at the beautiful library, and the gallery, I decided it was time for coffee, and went to Stumptown, that had been recommended to me. Though the coffee was excellent, I really wish they had seating. So, I just had a quick espresso, before heading onwards to Chelsea.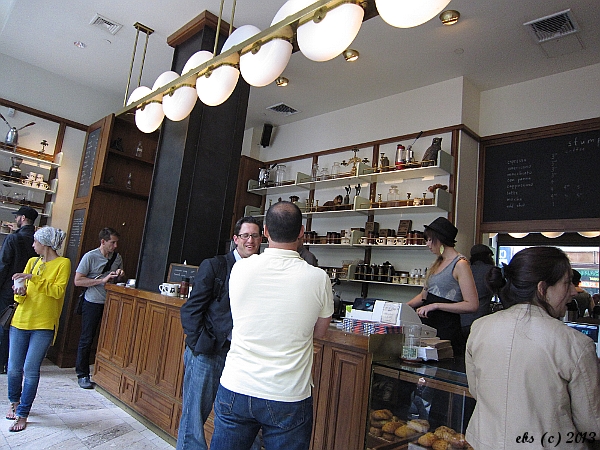 In Chealsea I mostly strolled around and had a look around. I did stop by a cake shop called Empire, though, where I had a very yummy pistachio cupcake.
In the evening I felt like some vegan fine dining, and headed for a restaurant called Blossom. I had some really yummy food, and the ice cream, that's made from coconut, was really beautiful!
Maybe not the most eventful of days, in other words, but that's OK. It was nice to have a more quiet day.