I went to Iceland 16 to 19 January, traveling with former colleagues. This was my second visit to this beautiful country, first time was in August 2010, almost 3 1/2 years prior to this trip. I was happy and excited to go visit again.
We had to travel via Gardermoen (the so called Oslo Airport), to getting there took a bit. When we arrived, we checked into the Grand Hotel Reykjavik, which was to be our "home" for the week end.
We went to a restaurant called Lækjarbrekka, and the food was really nice. If I'm to go back to Reykjavik, I might very well end up going back there – I loved the lentil burger I had there. It's not always restaurants like that are good at vegetarian food, but these guys knew how to do it!
While the others went out sightseeing on Friday, I decided to go horse rinding. I love horses, and did the same thing last time I visited Iceland, so this was something I had been looking forward to. It was good to see the winter landscape from the horseback!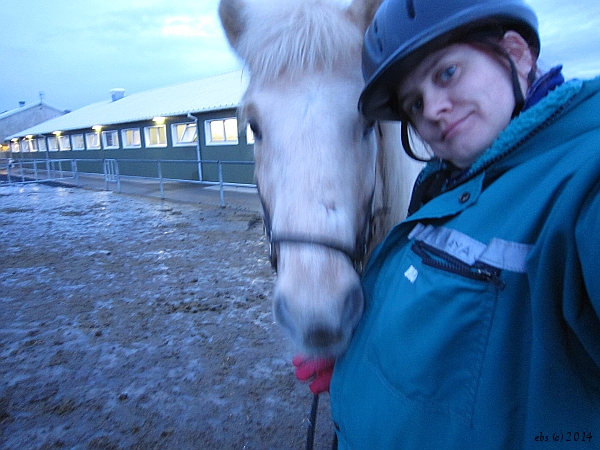 After a day on the horseback, it was good to go for a walk down to city centre, after I had done some relaxing. Spent a bit of time by myself, before I met up with the others for dinner at Fredik V, a fancy restaurant serving five courses. I wasn't very impressed by the vegetarian food, though.
Here are some photos from the coast of Reykjavik: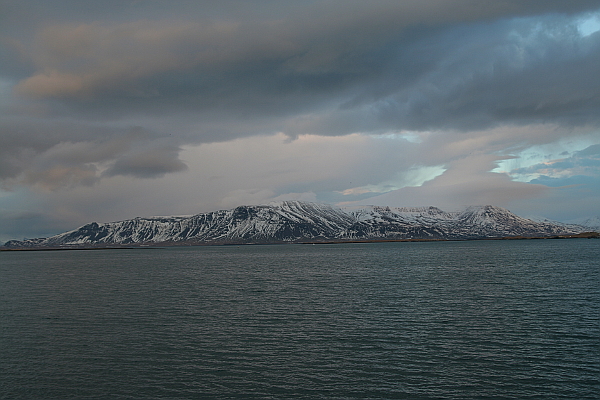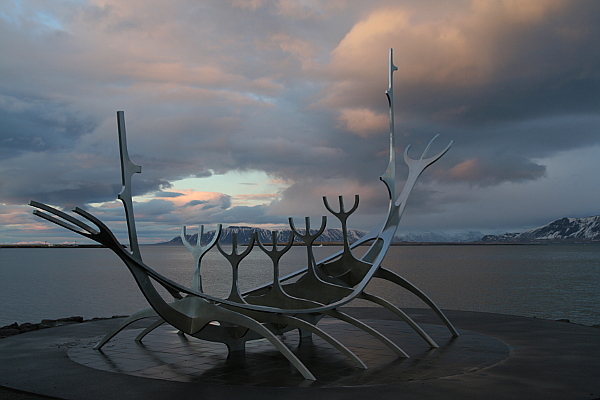 Saturday morning I went to the centre of Reykjavik again. A couple of the others and I walked along the coast, which was a really nice walk. The day before I had just gone down to the coast while in the centre, but this time we walked all the way from the hotel.
After walking down the coast, we went our seperate ways, and I had a walk around the centre of the city. I walked up to Hallgrímskirkja, but didn't go inside. However, it's a magnificent view, and you can see it from many places in the centre.
There's few things as good as a nice cup of coffee after wandering around for a while, so I headed for a coffee place I'd been recommended: Kaffitár. I enjoyed sitting there with my (good) coffee and read my book.
In the afternoon we all headed for the Blue Lagoon. I had really been looking forward to go there again, and it was wonderful to spend some hours there. Being there at windter time was absolutely magic! It's a pity we didn't get to see any northern lights, but that's Mother Nature for you, you don't always get what you want! It was still great, and I'm sure I could spen even more hours there.
Sunday it was time to bid farewell, and head back to Norway. I hope to go back to Iceland in a not too distant future!