The first thing I did when I sat out after breakfast yesterday, was to pop by the New York Public Library, just to get that photo of Winnie-the-Pooh and his friends, that I so much wanted. It didn't take long, so when I was done, I headed for International Center of Photography.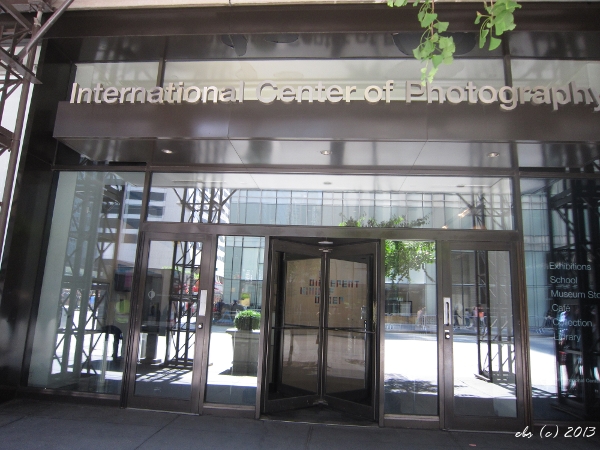 International Center of Photography was a nice surprise: It was a lot better than I had expected it to be. Its content was far more political than I thought it would be, and it was in general very well laid out. As for beauty, I think the pictures by Wangechi Mutu from Nairobi, Keny, were the ones I liked the best. However, what made the strongest impression on me were Gideon Mendel, Thomas Hirchhorn, and Rabih Mroué, all whom had important projects with a strong message. I was surprised not more people visited this centre, as it's smack in the middle of the city.
A place where there were tons of tourists, on the other hand, was Museum of Modern Art, or MoMA, which is only a short walk from the International Center of Photography. MoMA, on the other hand, was less impressive than I thought it would be. That being said, it wasn't a bad place in any way, and it did have a some good pieces. Here you find pictures by Frida Kahlo, Monet and Andy Warhol, among others, so it's definitely worth the pricey ticket.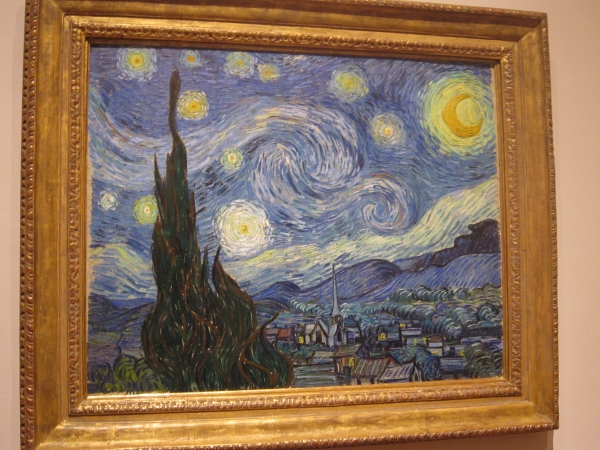 I'm not sure how much time I spent at MoMA, but it's huge. And I wasn't up for walking a long way after that, so I went to have a look at Rockefeller Center. I guess it's one of those places you really should visit when you're in New York. I didn't go up on the deck, though, as I didn't feel like being all that touristy. It was nice just to walk around as well.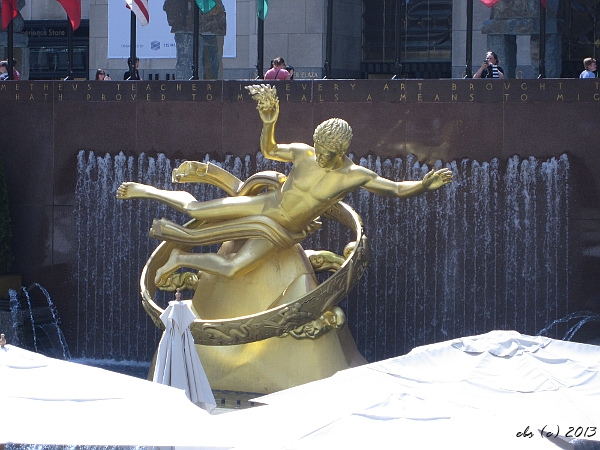 When I had been walking around Rockefeller Center for a while, I was hungry, and I realized it was dinner time. I went to have my meal at Madison & Vine, which is connected to the hotel. Though I love the hotel (I'm staying at the Library Hotel, which I've mentioned before), the food and service there was disappointing. I had wild mushroom ravioli, which sounded promising on the menu, but it didn't make my taste buds dance, so to say.
After dinner, I headed for my room to rest. I was indeed tired. When I had rested for a while, I went down to the Reading Room for complimentary sparkling wine and cheese, and to read.
I went for a walk in the evening, just around the area of the hotel, before going back to my room.